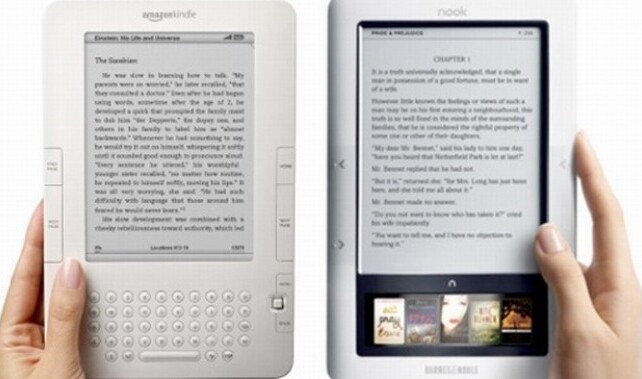 By Aishah Macgill
Visiting a tech shop today, I noticed they were selling a lot of e-reading devices. They had many different types in stock except for a Kindle. The product they were pushing was the Sony Kobo. It looked really neat and the  e-ink was really  clear. Overall, it looked great. BUT you cannot read books from Amazon on the device. [Author Info]I have a Kindle, and I couldn't imagine why someone would not want to have access to the vast library that exists on Amazon.[/Author Info]
If the Kobo was a product by some small indie producer, I would be more sympathetic, but it is owned by another giant, the Sony Corporation. Kindle still wins hands down for me.
To peruse the different types of kindles on offer, click here.
For more info about eReaders, click here.